Bison Hill spectacular BBQ apron
Utilising years of design experience to create a design first utility apron for outdoor grillers.
Small batch product so when they are gone, they're gone.
Restaurant practicality in your home
We've taken our time to design and produce a grand apron by listening to professional chefs.
Built with stacks of features for the discerning griller and styled by a fashion designer.
Unique limited editions
Small batch production. Made to our protected design specification.
Using the best-sourced materials. Handmade and hand-finished. This is the Bison Hill way.
Be a bearer of beauty
Everything bearing the Bison Hill mark is a stamp of quality and limited supply.
Superior fabrics
Durable, heat resistant and robust fabric with leather trim for style. Cut, washed and sewn for a sharp finish but robustness.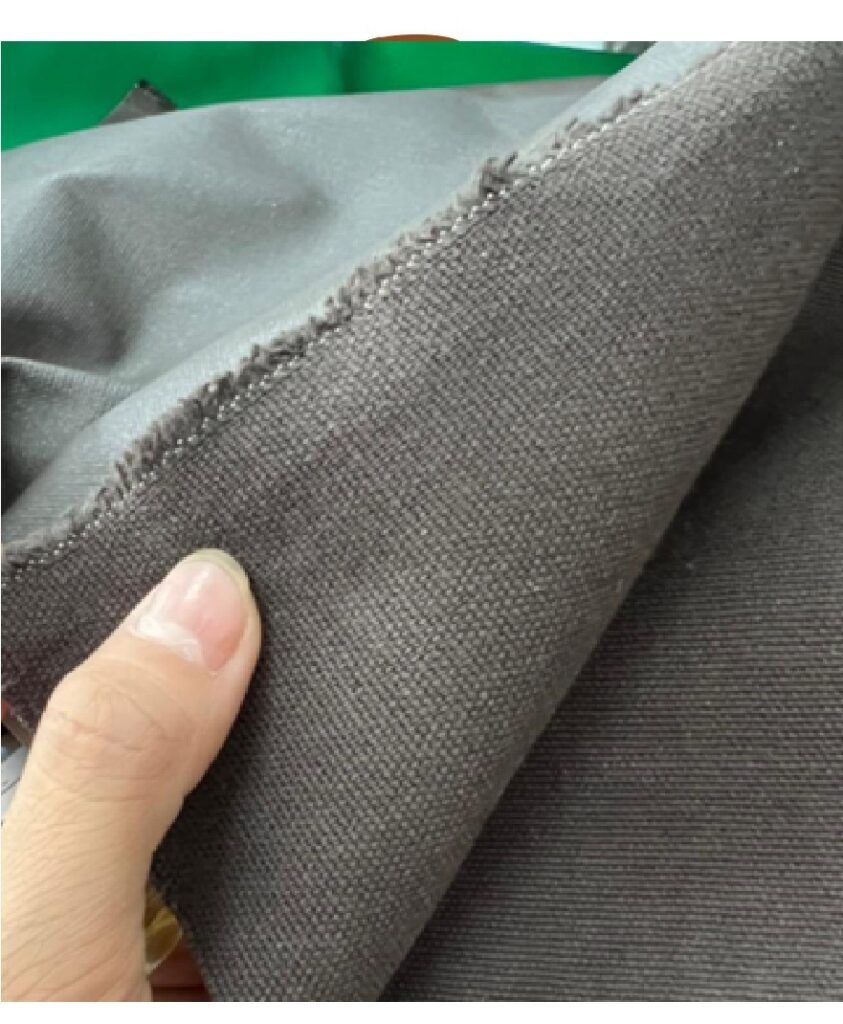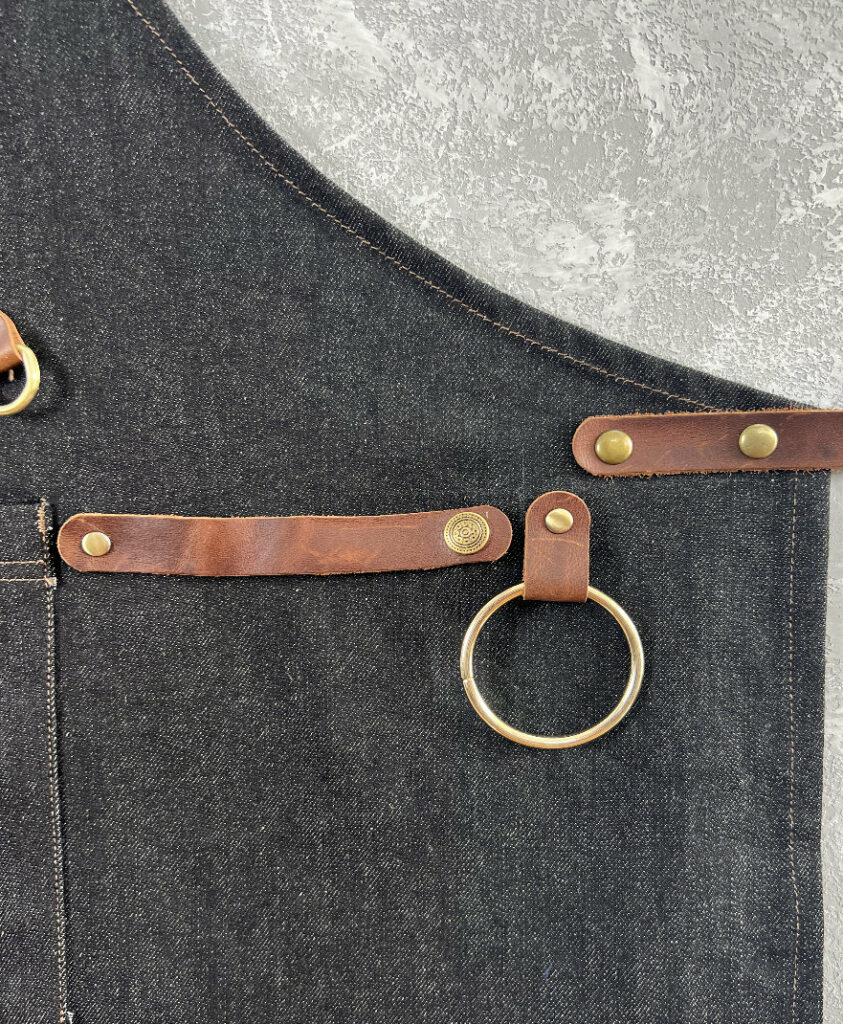 Utility pockets
Pockets and holders for all your essentials: knife sheath, cloth hook, bottle holder, utensil hoops, hoops for accessories and oven mitts.
First-of-a-kind design
Designed for practicality and all your grilling tools to hand. A washed denim with smart styling. A protected design in major developed markets.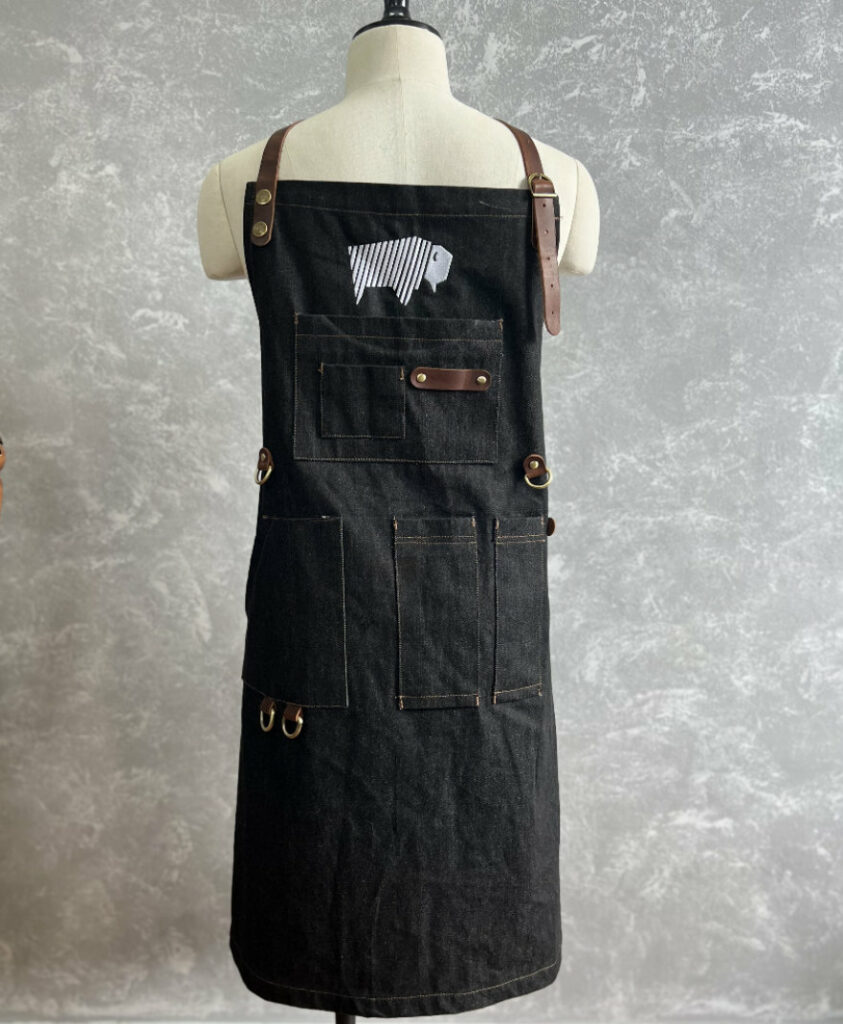 No compromise
Used with chefs in real grilling scenes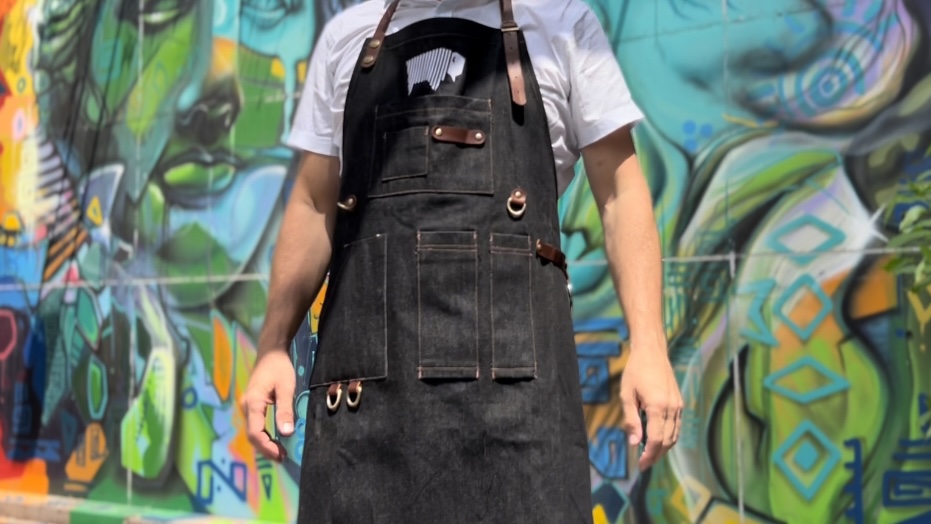 A marketing angle to explore: farm shop could explore the idea of retailing BBQ wear by offering a range of clothing and accessories that are specifically designed for outdoor cooking and BBQing. This could include items such as aprons, gloves, hats, and even specialized BBQ tongs and utensils. In the UK, the popularity of outdoor […]

---

We don't mind being UGLY here at Bison Hill. It is an acronym related to repurposing shipping packaging. U – Utilize G – Green L – Logistics Y – Yield In this context, UGLY stands for "Utilize Green Logistics Yield," emphasising the sustainable and eco-friendly aspects of reusing shipping packaging. By adopting the UGLY acronym, […]

---

As the UK heads into March, it's time to start thinking about grilling and feeding your family, even during cold snaps. Here are some tips on how to keep grilling and satisfy your hunger, even in chilly weather: Stay Ahead of the Game Don't let the weather get in the way of your grilling plans. […]

---