Practical equipment for finer live fire cooking
We are utilising years of design experience to create practical and stylish products for those who love 'live fire' cooking.
Restaurant practicality in your home
We've taken our time to design and produce a grand apron and tools.
Built with stacks of features for the discerning griller.
Unique limited editions
Small batch production. Made to our protected design specification.
Using the best-sourced materials. Known supply chains. Handmade and hand-finished. This is the Bison Hill way.
Be a bearer of beauty
Everything bearing the Bison Hill mark is a stamp of quality and practical design.
Superior materials
For our apron: Durable, heat resistant and robust fabric with leather trim for style. Cut, washed and sewn for a sharp finish but robustness.
For our tools: higher-end materials to enhance the delivery of practical features.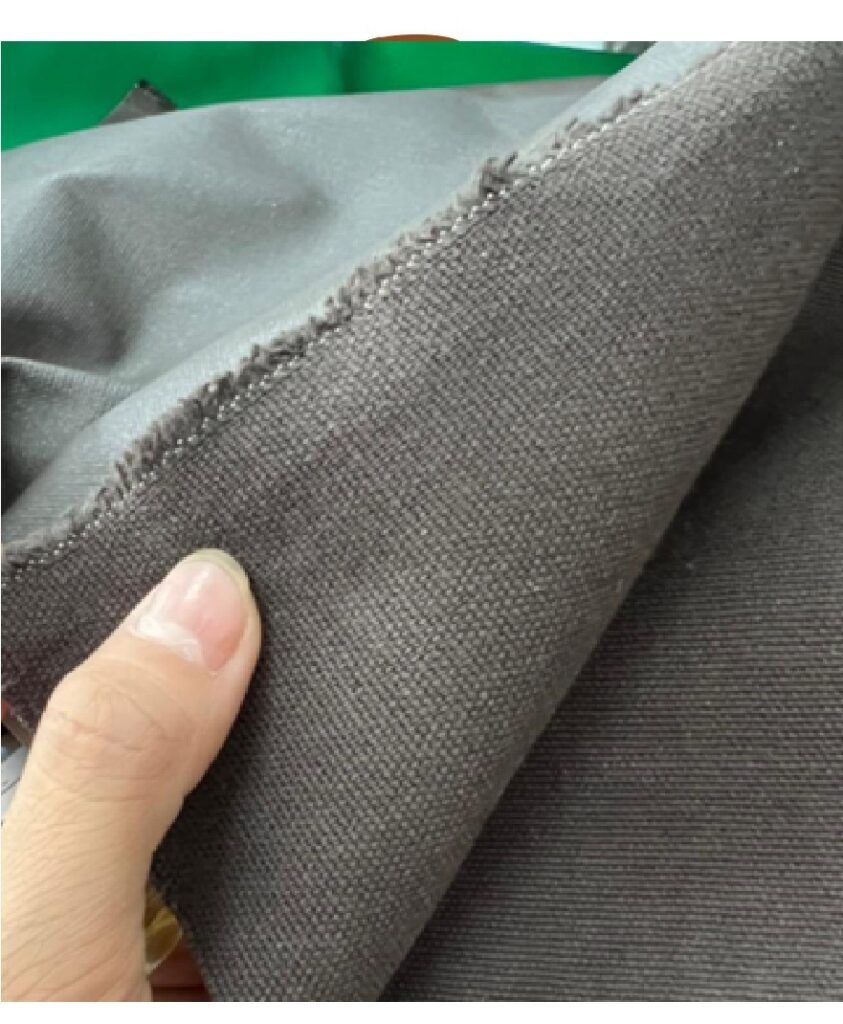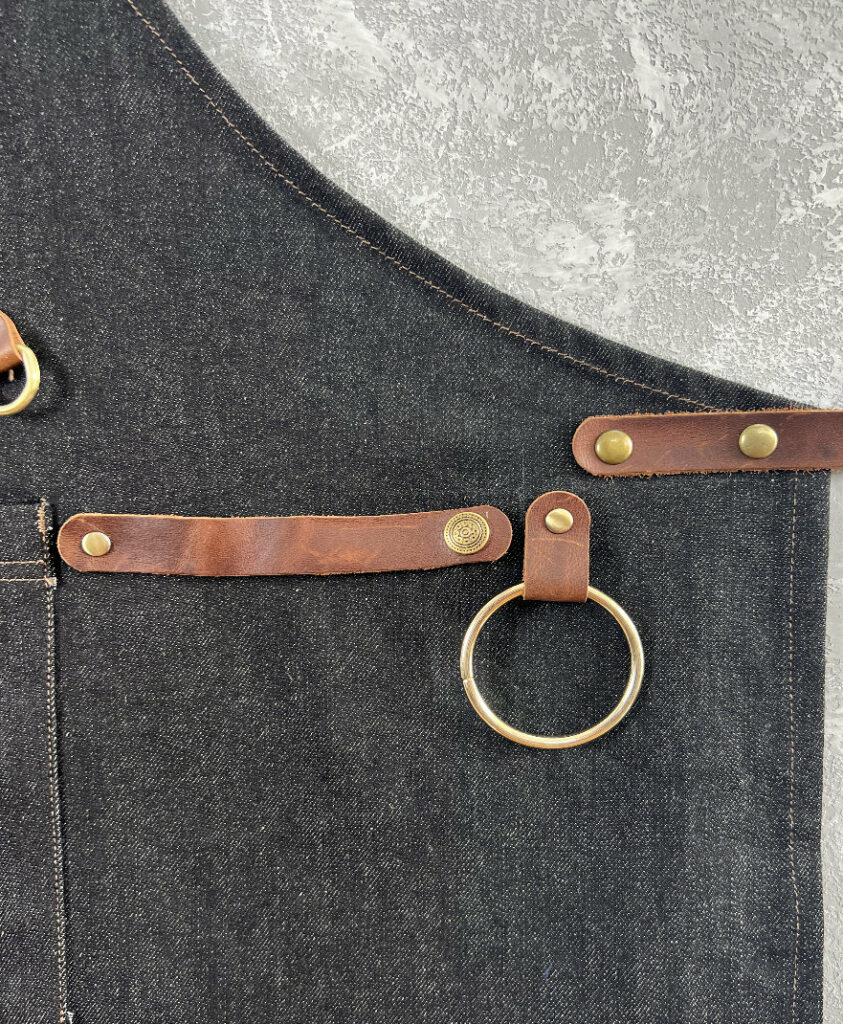 Utility pockets
Pockets and holders for all your essentials: knife sheath, cloth hook, bottle holder, utensil hoops, hoops for accessories and oven mitts.
First-of-a-kind designs
Designed for practicality and all your grilling tools to hand. A washed denim with smart styling. A protected design in major developed markets.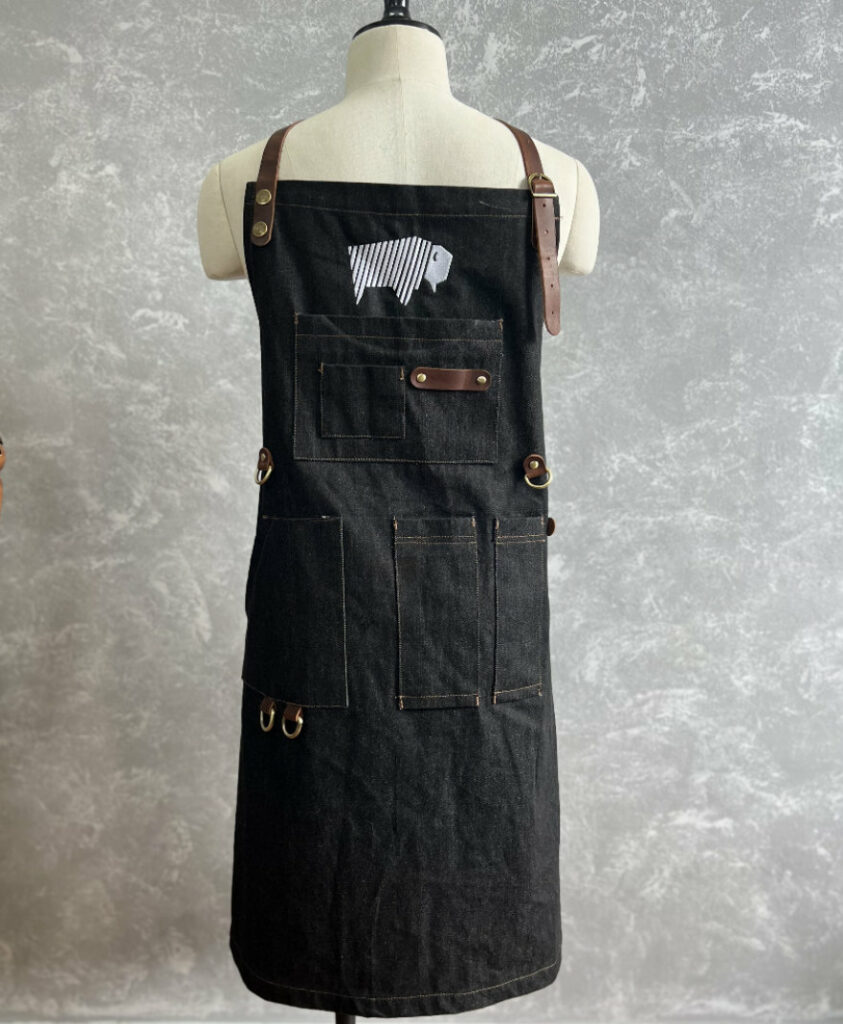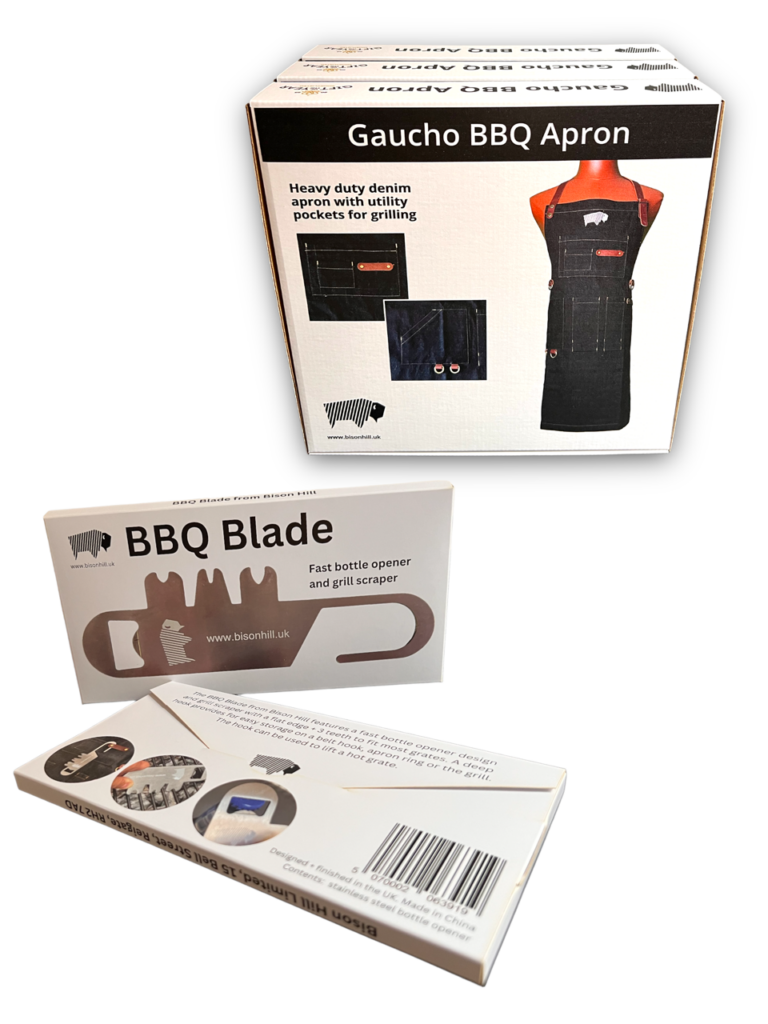 Simple packaging
Packaging that comes flat packed and builds with no glue or adhesives. Better for the environment and practical. Customer orders sent as UGLY parcels – reusing packaging from supplies we receive to our headoffice and local small businesses.
No compromise
Used on "live fire" in the real world